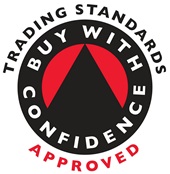 Bawden Tree Care are long term members and approved contractors of Hampshire County Council's - Buy With Confidence Scheme. In the picture below, Richard Bawden, Managing Director, is seen receiving the Company's certificate of accreditation at a short ceremony held in Winchester.
As a company Bawden Tree Care has always sought to give a high quality tree surgery service to all customers regardless of the size of job. It is often difficult for propsective customers to know whether the tree surgeon they are thinking of engaging is reliable, experienced and well trained and generally professional. The 'Buy With Confidence' accreditation along with the Arboricultural Associations Approved Contractor scheme, offer customers the reassurance that they are choosing the right contractor and in the unlikely event of them not being satisfied with the service they can revert to the respective organisations for assistance in resolving matters.
The History Behind "Buy With Confidence Scheme" in Winchester, Hampshire
In response to concerns about 'rogue traders', sadly including some tree surgeons, which are often highlighted in the media, a partnership of Local Authority Trading Standards Services took a ground-breaking step by putting together the Buy With Confidence Scheme, this included Hampshire County Council in Winchester. The scheme provides consumers with a list of local businesses which have given their commitment to trading fairly. Every business listed has undergone a series of detailed checks before being approved as a member of the scheme.
Buy with Confid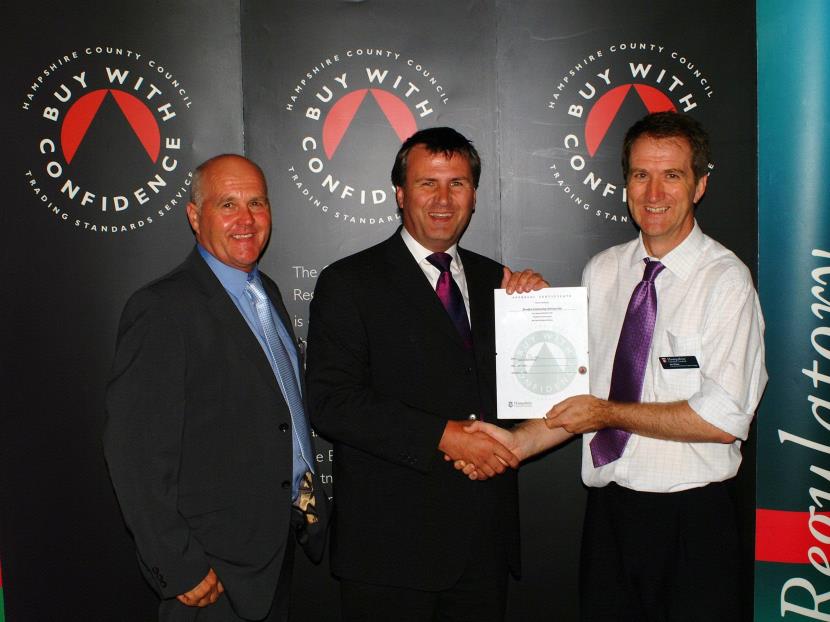 ence is the largest scheme of its kind nationally and continues to expand its geographical coverage. A number of Trading Standards Services have joined recently and you can check whether your local area is participating by checking our map.
Buy With Confidence is run through the cooperation of a number of Trading Standards Services, Hampshire included. We consider that Trading Standards has the right expertise and motivation to offer a scheme which offers genuine benefits to consumers and businesses. Accordingly, the Buy With Confidence scheme is administered by Hampshire's local authority Trading Standards Services directly, and is not outsourced.
In order to become a Buy With Confidence member, a business must first apply or be recommended to join the scheme and must then pass a set of tailored background checks. Membership of the scheme is not given lightly – amongst other checks, each applicant will have their complaints history reviewed and will receive a visit from Trading Standards. Good references are required from previous customers and applicants must agree to abide by the scheme's code of conduct, which requires them to follow the letter and spirit of the law. Criminal records basic disclosure may also be required in some circumstances.
Only if all the scheme requirements are met, will a business be granted membership, and their conduct will continue to be monitored thereafter. We cannot promise that Buy With Confidence members' work will be perfect every time, but you can expect any problems to be dealt with fairly by the business, and you can turn to Trading Standards for advice in the event of an unresolved issue.
All prospective members are thoroughly vetted by Trading Standards staff before being invited to join the scheme. The performance of members of the scheme is continuously monitored via the Citizen's Advice Consumer Service and through customer feedback submitted directly to us. In the unlikely event that concerns are raised about a member we take appropriate action and if necessary will remove them from the scheme.