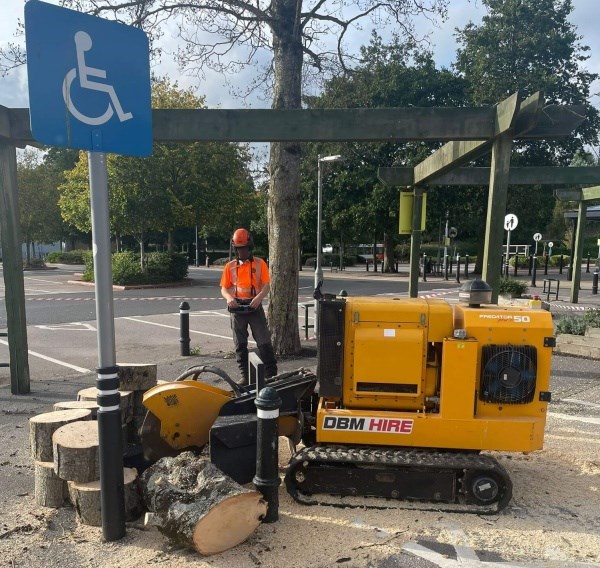 Stump grinding specialists Andover
Stump grinding and stump removal specialists Andover Hampshire area. Here the team are seen using a stump grinder to grind out a stump in shopping precinct car park. The tree had already been removed by Bawden Tree Care as it was in poor health. Leaving the stump in the car park would have meant a trip hazard as well as looking untidy.
The stump grinder being used is radio controlled meaning that the operator can stand a safe distance away from the machine, removing hand arm vibration risks. It also means the operator can position themselves so as to be in an optimum position for viewing the work and ensuring that the maximum about possible of the old stump is removed and surrounding infrastructure is not damaged.
Note the quantity of grindings, chippings and dust that are is being created, it is always astounding just how much are created during the process - often underestimated. Bawden Tree Care always make a lot of effort to clean up the work area after the stump grinding is complete - leaving the area clean and tidy.