Meet the Arborists - Our Tree Surgery Team
The Arborists @ Bawden Tree Care
Tree Care Manager - Adam Doel
Adam joined Bawden in August 2018 with nearly 20 years' experience in countryside management, ten years of which he has spent as a professional tree surgeon, working in the domestic and commercial sectors in the United Kingdom and, most recently, in South Australia.
He brings a wealth of technical knowledge and practical experience to his role as Bawden's Tree Care Manager, overseeing all tree work operations and carrying out tree surveys for schools, land owners and agents, and private domestic clients. Working with his excellent team he is expanding Bawden Tree Care's range of services to include ecology and woodland management, drawing on his professional experience to offer clients a comprehensive service.
When he isn't working, Adam loves to participate in the range of country pursuits.
Tree Inspector and Arborist - Alex Pearce
Bawden Tree Care - Tree Inspector, Alex Pearce joined the Company in Spring 2019, bringing a wealth of experience and knowledge to the business gained during 14 years working in arboriculture, with a wide range of qualifications under pinning this expertise. Alex is responsible for all of Bawden's tree survey works including those in relation to development and planning.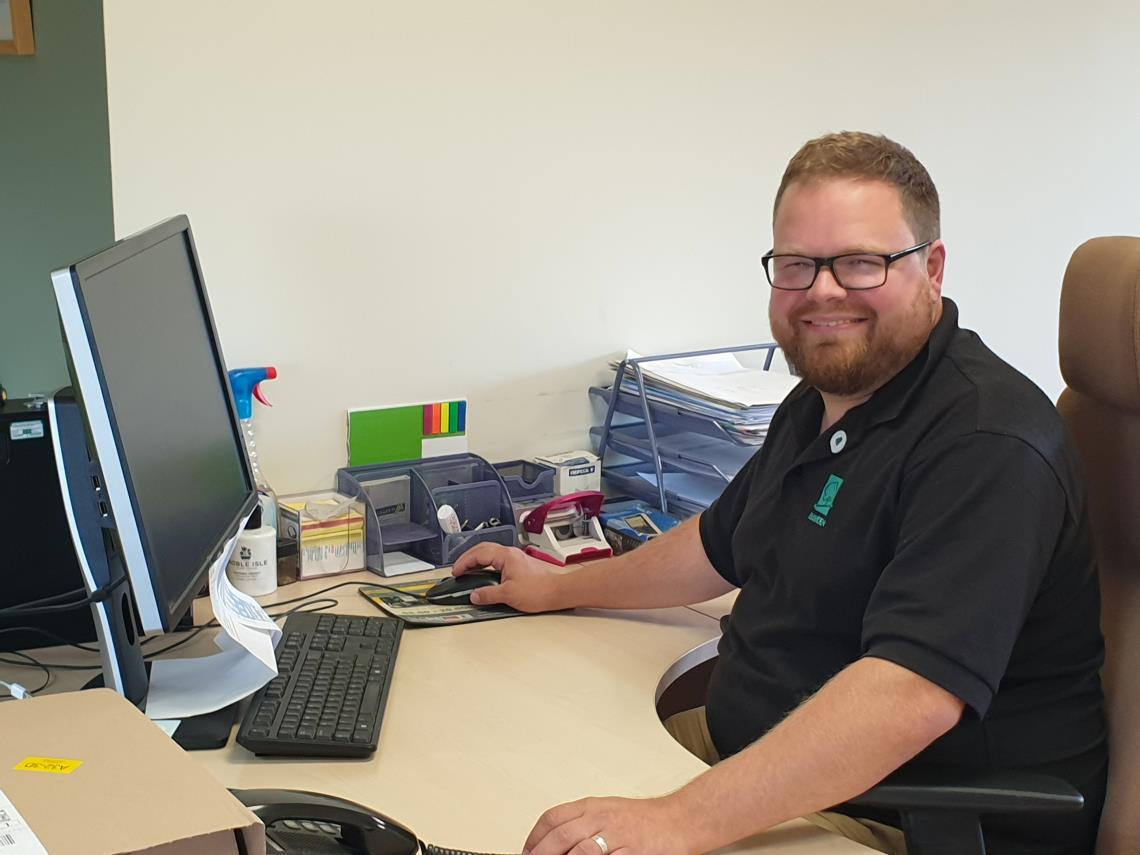 At Bawden Tree Care extensive use is made of Pear Technology digital GPS mapping software, Alex is able to offer advice on the system and it's capabilities in managing tree stock and reporting on maintenance requirements. In addition to this function Bawden have also been providing FM companies with general mapping of open spaces to enable closer management of other services such as grounds maintenance, cleansing and asset auditing.
Alex is always ready and willing to offer help and advice to customers, both domestic and commercial, so please do get in touch with queries and enquiries at anytime.
Quick Facts about Alex:
Name: Alex Pearce
Job Title: Arboricultural Inspector/Arborist
Favourite Tree: Hornbeam
Best part of my job: Getting outside
Most interesting task you have completed: Installing a bee hive in a tree.
Which part of the Arb Industry interests you most: Diseases and fungi.
Favourite food type: Mediterranean
Tea, Coffee or Cold Drink: Tea
All time hero: Keanu Reeves
The Bawden Tree Care Team:
At the heart of Bawden Tree Care are our arborists, a team of professionals who provide great tree surgery day after day, with attention to detail, focus on customer service, offering practical solutions, knowledge and insight. Find out a little more about this great team and what makes them tick: