Tree Surveys for Schools
Why survey trees in school grounds?
Like all other property owners schools and other educational establishments have a duty of care to staff, pupils, students, visitors and the general public. This obligation extends to the health, condition and safety of trees that are located within the grounds, whether it is a solitary specimen or large woodland.
Trees are an important amenity in many respects, but they can be dangerous and unsafe, it is therefore important to be proactive in the management of trees and woodland where people could be at risk, regular inspections and checks of their condition play and important part in this process
Bawden Tree Care can provide a range of tree surveys and arboricultural reports for schools.
These include:
Tree Hazzard Assessments and Recommendations
Site Monitoring
Mortgage Surveys
Woodland Management Plans
Ecology Advice
Pre and post development site tree surveys
Located in Salisbury we are well placed to undertake surveys in Hampshire, Wiltshire, and across the South of England area, including London.
Trees are a major concern for estate owners and managers who must often juggle the pre-eminent demand of ensuring public safety with the emotional response that felling seemingly healthy trees invariably generates amongst the public they are seeking to protect.
Undertaking a regular survey of your tree stock will help identify the warning signs of tree stress and decay, helping prevent unexpected and potentially dangerous incidences of limb drop. Proactive rather than reac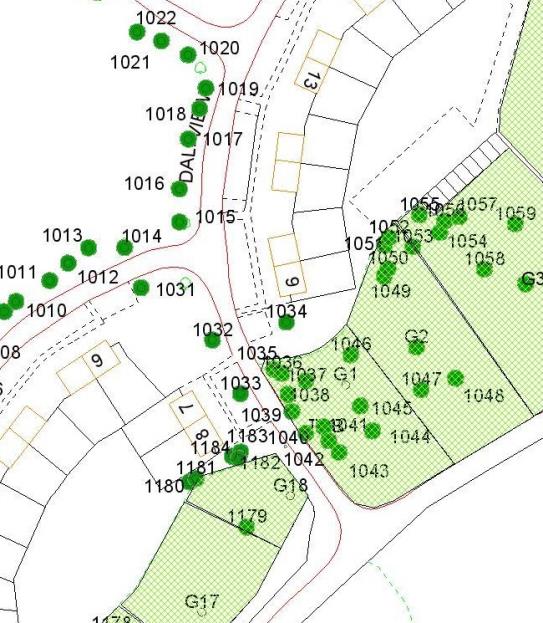 tive tree management is safer and makes financial sense.
Regular surveying and reporting of tree stock will also generally meet the requirements and obligations of landowners and tenants under the Occupiers Liability Act 1957 and 1984, as well as the Health and Safety at Work Act 1974.
Bawden Group's Tree Care Division provides a comprehensive tree survey and arboricultural reporting service for the management of health and safety risks, planning applications, decay detection, establishment of root protection zones, tree and woodland management programmes and other general arboricultural purposes.
Digital Plotting and Mapping using GPS and Pear Technology Software
Our surveyors use the latest software from Pear Technology and hand-held GPS devices to produce a range of digital drawings and maps to suit your individual requirements.
Standard tree surveys provide information such as:
- Species of the tree based on scientific name.
- Physical measurements of the tree such as height and diameter.
- Age of the tree.
- Overall health of the tree.
- Life expectancy of the tree.
- Management recommendations.
Why Choose Bawden Tree Care for your School Tree Survey?
Bawden Tree Care will provide input, advice, survey and report writing services to assist schools in meeting their specific requirements, ensuring that the survey and report are relevant and no more expense than is absolutely necessary is incurred.
We also provide:
Two bound hard copies of each report provided, including maps.
Digital copy of report and plans provided if required.
Copies of reports and mapping archived and available upon request at anytime.
Digital photographs provided of site specific features if required.
Ongoing support and advice with survey findings and recommendations.
Call or email Bawden Tree Care now to discuss your schools tree survey requirements with David Abrahams, Bawden Tree Care Manager, or to make an appointment for one of the team to visit, or just get some general advice. Please remember we are here to help and all our quotations are free and without obligation. Bawden Tree Care is an 'Approved Contractor' with the Arboricultural Association so you can be assured that you are being given a professional service at a fair price.
To book your no obligation free quotation call now 01980 623015 or email the Bawden Tree Care school survey team with your requirements.